2021 Projects
Double Gazebo
Outdoor Courtyard, Varley Art Gallery of Markham
Markham ON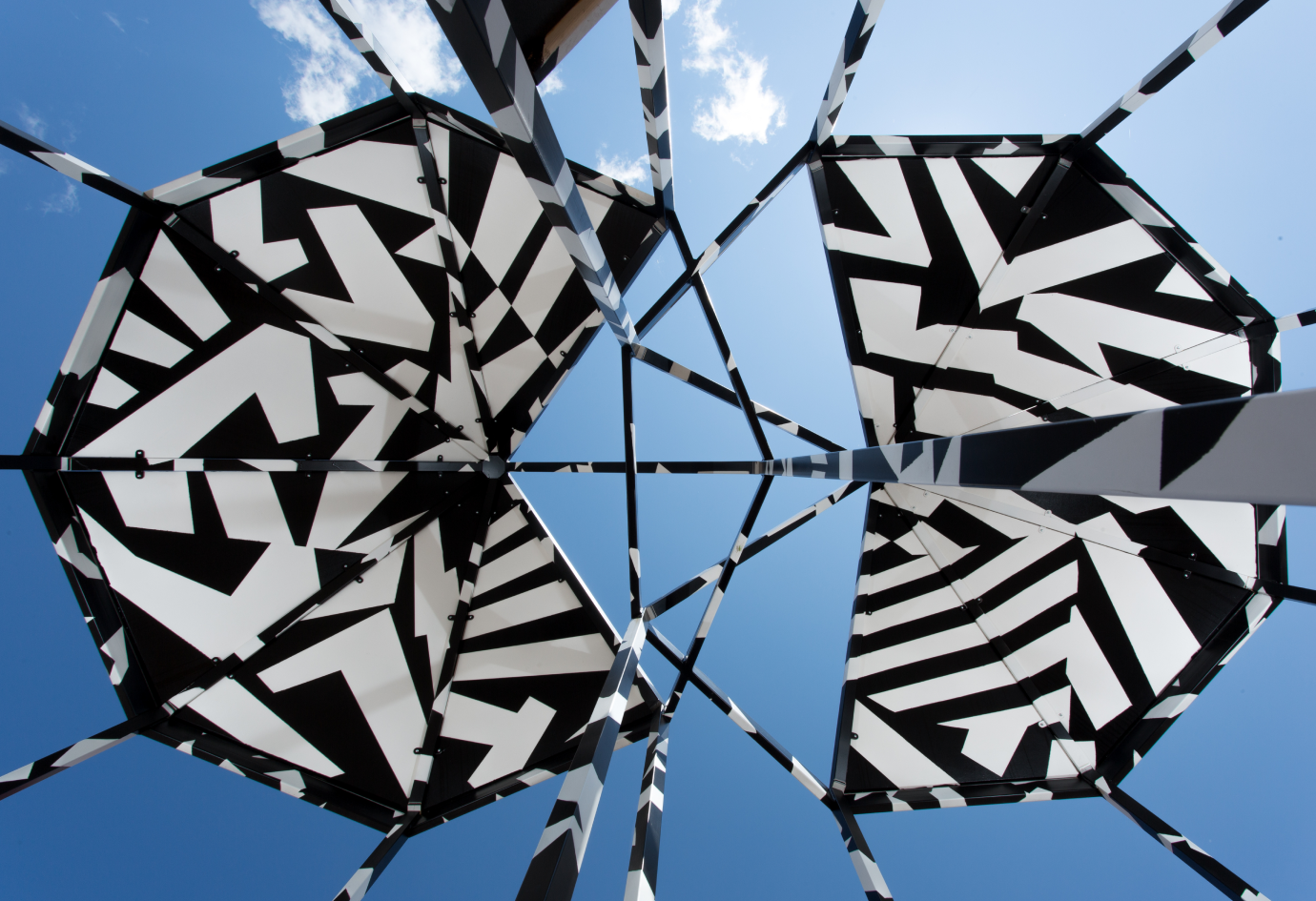 Description
Created by artist collective Native Art Department International (NADI), Double Gazebo (Markham) is a temporary public artwork newly commissioned by the City of Markham's Public Art Program and presented in partnership with the Varley Art Gallery of Markham.
Double Gazebo comprises two intersected structures modeled on a traditional gazebo, and is 11 feet in height. The installation offers partial shelter while simultaneously acting as a platform for shared experiences and an awareness that our bodies exist in and occupy space. It is important to note that the paired structures presented here are understood to be intersected, not combined or conjoined, which emphasizes the fact that one cannot alter or remove one part without destroying the other.
The artwork is intended to reflect broader debates regarding social spaces of exchange, interaction, and land use. Using social spaces as a point of departure, Double Gazebo expands on the concept by constructing something that operates both as inside and outside, to foster an interaction between the concept of space and occupation.
Documentation